Shaolin temple monks Martial arts books,Martial arts apparatus,martial arts clothes,martial arts enrollment,martial arts communication,food cure,folk secrect prescription to cure hard disease, Shaolin Temple Monk Performance Training School,martial art demonstate group,Henan yu arts,qu arts ,and local trad VCD.handcraft embroidery. handcraft embroidery shoes. handcraft cloth shoes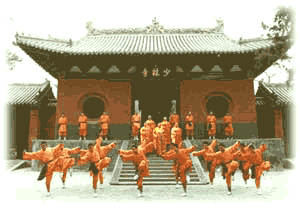 Tourism Service Department of Shaolin, Dengfeng City of Henan Province. Which serves for organising foreign tourists and foreigners who train Wushu in Shaolin; And organising Wushu Demonstration Group to demonstrate abroad or teaching outside of China. What we will do will be

followed the rules: Serve for our guests with our best effort. Reputation and Credit is the first achievement. Service high quality is our main target.
Shaolin Tourism Service in Dengfeng,Henan Province, China
chang-you@163.com shaolinss@hotmail.com
phone:0371-62878398 mobile:13592552011
银行:中国银行登封支行 (河南省登封市西商埠街南端) 户名:尚秋敏
Bank:Bank of China,Dengfeng Branch
Account:259806970309 USD
IN A/C WITH: Qiumin Shang